---
The Aerofex Hover Vehicle is like the Star Wars bike. Video.
Posted: 20 Aug 2012 11:34 PM PDT
WorldWide Tech & Science. Francisco De Jesùs.
The Aerofex Hover Vehicle is like the Star Wars bike.Video.
A resurrected hover vehicle won't fly through dense forests as effortlessly as the "Star Wars" speeder bikes from "Return of the Jedi," but its intuitive controls could someday allow anyone to fly it without pilot training.
The aerial vehicle resembles a science fiction flying bike with two ducted rotors instead of wheels, but originates from a design abandoned in the 1960s because of stability and rollover problems. Aerofex, a California-based firm, fixed the stability issue by creating a mechanical system — controlled by two control bars at knee-level — that allows the vehicle to respond to a human pilot's leaning movements and natural sense of balance.
"Think of it as lowering the threshold of flight, down to the domain of ATV's (all-terrain vehicles)," said Mark De Roche, an aerospace engineer and founder of Aerofex.
Such intuitive controls could allow physicians to fly future versions of the vehicle to visit rural patients in places without roads, or enable border patrol officers to go about their duties without pilot training. All of it happens mechanically without the need for electronics, let alone complicated artificial intelligence or flight software.
"It essentially captures the translations between the two in three axis (pitch, roll and yaw), and activates the aerodynamic controls required to counter the movement — which lines the vehicle back up with the pilot," De Roche told InnovationNewsDaily. "Since [the pilot's] balancing movements are instinctive and constant, it plays out quite effortlessly to him."
But Aerofex does not plan to immediately develop and sell a manned version. Instead, the aerospace firm sees the aerial vehicle as a test platform for new unmanned drones — heavy-lift robotic workhorses that could use the same hover technology to work in agricultural fields, or swiftly deliver supplies to search-and-rescue teams in rough terrain.
Even the soldiers or Special Forces might use such hover drones to carry or deliver heavy supplies in the tight spaces between buildings in cities. U.S. Marines have already begun testing robotic helicopters to deliver supplies in Afghanistan.
The hovering drones would not fly as efficiently as helicopters because of their shorter rotor blades, but their enclosed rotors have the advantage of a much smaller size and safety near humans.
"They are less efficient than a helicopter, which has the benefit of larger diameter rotors," De Roche explained. "They do have unique performance advantages, though, as they have demonstrated flight within trees, close to walls and under bridges."
Aerofex has currently limited human flight testing to a height of 15 feet and speeds of about 30 mph, but more out of caution rather than because of any technological limits. Older versions of the hover vehicles could fly about as fast as helicopters, De Roche said.
Flight testing in California's Mojave Desert led to the presentation of a technical paper regarding Aerofex's achievements at the Future Vertical Lift Conference in January 2012. The company plans to fly a second version of its vehicle in October, and also prepare an unmanned drone version for flight testing by the end of 2013.
Taking Flight
Aerofex is taking flight in an innovative direction.
We are creating exciting technology that will change the way people perceive and utilize flight. We are developing manned craft and unmanned aerial vehicles that have real utility.
Our goal is to break the barriers that limit access to the benefits of flight.
Follow us on the journey.
http://www.aerofex.com/
Line voice and messaging app for Blackberry announced, as well.
Posted: 20 Aug 2012 10:41 PM PDT
WorldWide Tech & Science. Francisco De Jesùs.
Line voice and messaging app for Blackberry announced, as well.
Internet services company NHN Japan announced a BlackBerry version of its Line voice and messaging app, stating that it is targeting "users in Southeast Asia, where BlackBerry user numbers remain prominent".
NHN said that it is "important to allow the Line app to be used for various devices and network environments in order to make the app accessible to as many users as possible, thereby raising user numbers". It is already available for Android, iOS, feature phones, PCs, tablets and Windows Phone.
China: Local firms are primed with cheap phones to squeeze market share from Apple.
Posted: 20 Aug 2012 10:16 PM PDT
WorldWide Tech & Science. Francisco De Jesùs.
China: Local firms are primed with cheap phones to squeeze market share from Apple.
Lei Jun, founder and CEO of China's mobile company Xiaomi, speaks at a launch ceremony of Xiaomi Phone 2 in Beijing August 16, 2012
In China's booming smartphone market, which is set this year to overtake the United States as the world's largest, a host of little-known local firms are primed with cheap phones to squeeze market share from US giant Apple Inc's iPhone.
In the latest local challenge to the iPhone,
Xiaomi Technology on Thursday launched the successor to its popular MiOne (MI) smartphone. The MI2 has specifications that exceed those of the iPhone 4S and sells for less than half the price.
Smartphones from Xiaomi - founded only two years ago but already worth more than Blackberry maker Research in Motion , according to private market valuations - have proved so popular they sell out in minutes after going on sale online. The company, founded by CEO Lei Jun, said last month its first-half revenue was close to $1 billion as it sold more than 3 million phones.
Mirroring Apple's annual worldwide developers conference (WWDC), where devotees would pay to listen to Steve Jobs showcasing new products, the informally-clad Lei charged Xiaomi fans 199 yuan ($31.30) to attend the Beijing launch, with the proceeds going to charity. Over 1,000 people flocked to the event.
While iPhone sales will increase in China, Apple's market share may stagnate or even dip as the market's changing demographics mean the iPhone flourishes in just a handful of wealthy Chinese cities, analysts said.
Industry researcher IDC estimates that in China last year, smartphones costing less than $200 made up 40 percent of shipments, while devices costing $700 and more accounted for 11 percent of the market.
"The sweet spot of affordability in China is 800-1,500 yuan ($130-$240)," said Michael Clendenin, managing director of Shanghai-based consultancy RedTech Advisors. "The 'Lao Bai Xing', or man in the street, is going to go for these mid-tier phones."
Li Xing, 35, lauding the Xiaomi phone's signal capabilities at the launch event, said: "I preferred not to use Apple because I didn't want my phone to be a luxury product, it's just a phone."
The MI2, which goes on sale in October at 1,999 yuan ($310), has a quad-core processor, 8 mega-pixel camera and a voice-assistant similar to Apple's Siri.
"Other phones are just phones, but a Xiaomi phone is very human-friendly," said Chen Zhen, 31.
Apple releases a single iPhone model a year at a price - around $800 - equivalent to about two months pay for an urban Chinese, who make up half of China's 1.3 billion population. Analysts say the real growth in China is in cheaper smartphones where a wide variety of models at different prices appeal to first-time buyers.
"Apple isn't going to rule China, simply because of the limited models they have and the price points they target," said TZ Wong, an analyst with IDC. "Based on these two factors, we do not think Apple will be the No. 1 smartphone player in China."
Apple ranked second in January-March smartphone shipments in China, with 17.3 percent market share, trailing Samsung Electronics' 19.2 percent, according to research firm, Gartner.
iOS to slip to 3rd
Apple's market share by volume has been on a downtrend, and the share of the market commanded by its iOS mobile operating system is expected to slip to third place by 2016 from second earlier this year, according to Gartner analyst Sandy Shen - below Google Inc's Android and Microsoft Corp's Windows.
Apple's iPhone sales in China, its second-largest market, stumbled in April-June on inventory adjustments with the launch of the iPhone 4S. That extra inventory meant resellers didn't need to buy as many iPhones during the quarter, and the expected launch later this year of the iPhone 5, with enhanced Chinese language capabilities, also likely held back orders.
"Apple's market share is pretty stable. It will be flat over the next five years. Although volume-wise it's increasing, that's because the total market is growing," Shen said.
Research firms IDC and Gartner predict China's smartphone shipments could hit 140 million this year, topping those in the United States.
High-spec, Low-cost
Growth is driven largely by smartphones made by ZTE Corp , Lenovo Group and smaller private firms such as Xiaomi, Gionee and Meizu Technology.
Meizu phones, which sell in China and Hong Kong for 1,500 yuan, are feted by Western technology blogs for offering high-end smartphones at bargain basement prices.
Offering even cheaper models, Alibaba Group, Shanda Interactive and Baidu Inc have all this year launched smartphones for under 1,000 yuan. Baidu's phone, made with partners, retails at 899 yuan ($140), while Alibaba's waterproof smartphone, made with Haier Electronics Group , costs 999 yuan.
"For those with an iPhone or Samsung ... it's just a replacement cycle. But for many people who haven't got their first smartphone, those are the people who will get cheap smartphones," Shen said. ($1 = 6.3625 Chinese yuan)
James Franco, the ultimate multitasker, Samsung Galaxy Note 10.1
Posted: 20 Aug 2012 09:03 PM PDT
WorldWide Tech & Science. Francisco De Jesùs.
James Franco, the ultimate multitasker, Samsung Galaxy Note 10.1
James Franco, the ultimate multitasker, reveals how he's able to do so much with his time and how the GALAXY Note 10.1 helps him accomplish it all.
The Samsung GALAXY Note 10.1 is outfitted with the functionality and precision of a pen and paper on a generous 10.1-inch display, providing endless possibilities to elevate a user's creativity and productivity.
Featuring an intuitive user experience and armed with superior hardware performance, the GALAXY Note 10.1 is designed to simplify idea capturing, information access, and multi-tasking, making each easier and faster.
xbox 360 games: 007 Legends: Licence to Kill and Die Another Day Combo Trailer
Posted: 20 Aug 2012 08:50 PM PDT
Trends 2013: Products with flexible/unfold displays: small batteries with more power. Who will be the first to launch?
Posted: 20 Aug 2012 08:26 PM PDT
WorldWide Tech & Science. Francisco De Jesùs.
Trends 2013: Products with flexible/unfold displays: small batteries with more power. Who will be the first to launch?
If you think you already bought the latest technology in this year 2012 and even in the remainder of the year, you are wrong, you will see more of what is now, in 2013, and with different technologies in their devices.
Products coming up in this 2012:
Although there are new products to emerge as the Microsoft Surface Tablet with this interesting keyboard 3m.m thick, the HP Slate Pro 8 with Windows 8, the new Samsung Galaxy Note 2, new Nokia Lumia with Windows Phone 8, iPhone 5 with wider screen and the iPad Mini, the new version of Amazon Kindle Fire, which will be interesting, is not anything new to emerge that would be in the queue of the manufacturing line of the big global brands such as HP, Samsung, Apple , Nokia, Microsoft.
While there are many other brands like Sony, HTC, LG, Asustek, Make, ZTE, Huawei and Archos making good products and some underarm will be announced, but will not make a significant impact in the remainder of this year 2012.
The Trend for 2013: Products with flexible/unfold displays . Small batteries more powerful.
Many tests have been made of the intelligent flexible sheet, with evidence strength and resistance to hammering and without receiving a scratch, which are already on the way to being the new mobiles 2013, both smartphones and tablets and I daresay in smart TVs.
We will have then much thinner devices that actuals and will and allow more easily incorporate other hard to these, giving new and more power in their batteries. Batteries most likely will also evolve to smaller, but more energy storage capacity.
Among the companies most likely to launch this new product line flexible and deployable are HP, Samsung, Sony and LG.
We believe that operating systems of each of these manufacturers are at a point of similarity, with minor differences. Such as HP webOS Open Source 1.0, Google Android 4.1 Jelly Bean, iOS6 Apple and Microsoft Windows Phone 8, and RIM Blackberry 10.
Multicore Processors for Mobile.
In-Stat, said that by 2013, nearly 88 percent of the processors sold in the segment of mobile phone market will be multi-core.
There is a recognition that the network behind the device also has to be fast.
"We had to tell them what they could do with 4G, and that made it more real to people. So not only can you talk about speeds and feeds or fast processors, but what are the applications they use."
Ed Hansberry writes that we have not seen anything yet, as Qualcomm and Texas Instruments are both working on multi-core processors for mobile phones. What I find most interesting in Ed's excellent article is that the reason for the shift to multi-core may be to prolong the battery life rather than increasing processing power. Multi-core chips have less circuits, making them more energy efficient, and the operating system can be optimized to convert one of the cores turned off when not needed.
Multitouch, Touchless, Voice Command and gestures.
With the new era of interacting with your device Samsung Smart TV and Kinect Microsoft`s Xbox 360 are the pioneers in this field.
Increasingly use this technology without touching your mobile device with voice command and will be integrated with the new flexible/unfold displays of 2013.
Applications. -
Like everything now thanks to the Internet is revolutionizing applications Enyo HTLM 5 via any web browser, the race for who has more native applications chained to the primary operating system will be reduced.
The developer community to build applications must take faster processor speeds.
Concept made ​​by an independent designer and not of SONY, the screen phone opens, becoming a tablet, what is interesting is that he put a date May 19, 2013 on the device, giving us to understand their perception of the possibility that these mobiles could be available for that date:
The Samsung Flexible displays for phones is real. Thw world was waiting for a launch these devices for 2012, but we think they left them for 2013.
Video Samsung AMOLED Flexible Display:
Tendencias 2013: Productos con Pantallas Flexibles y Desplegables: Baterìas pequeñas con màs poder. Quièn será el primero en lanzarlas al mercado.?
Posted: 20 Aug 2012 07:51 PM PDT
WorldWide Tech & Science. Francisco De Jesùs.
Tendencias 2013: Productos con Pantallas Flexibles y Desplegables: Baterìas pequeñas con màs poder. Quièn será el primero en lanzarlas al mercado.?
Si usted cree que ya comprò lo último en tecnología en este año 2012 y aùn en lo que falta del año, està equivocado, usted verà màs de lo que hay ahora, en el 2013 y con diferentes tecnologìas incorporadas a sus dispositivos.
Productos por anunciarse en este 2012:
Aunque hay productos nuevos por salir como la Tablet Surface de Microsoft con ese interesante teclado de 3m.m de espesor, la HP Slate 8 con Windows 8 Pro, el nuevo Samsung Galaxy Note 2, nuevos Nokia Lumia con Windows Phone 8 , el iPhone 5 con pantalla màs amplia y la iPad Mini, la nueva versión de Amazon Kindle Fire, que serán interesantes , no es todo lo nuevo por salir que estaría en la cola de la línea de fabricación de la grandes marcas mundiales, como HP, Samsung, Apple, Nokia, Microsoft.
Si bien es cierto hay muchas otras marcas como SONY, HTC,LG, Asustek, Acer, ZTE, Huawei y Archos que hacen buenos productos y tendrán algunos debajo del brazo por anunciar, no creemos hagan un impacto significante en lo que queda de este año 2012.
La Tendencia para el año 2013: Productos con pantallas Flexibles y Desplegables. Baterìas pequeñas con mayor poder.
Muchas pruebas han realizado los fabricantes de làminas inteligentes flexibles, con pruebas de dureza y resistencia a martillazos y sin recibir un rasguño, están ya en la vìa de ser incorpordas a los nuevos móviles del 2013 , tanto teléfonos inteligentes como tablets y me atrevo a decir en televisiones inteligentes.
Tendremos entonces dispositivos mucho màs delgados que los de ahora y permitirán incoporar màs fácilmente otros elementos duros a estos, dando servicios nuevos y màs capacidad en sus baterìas. Estas muy probablemente también evolucionen a menor tamaño y màs capacidad de almacenar energía.
Entre las empresas màs probables que lancen esta nueva línea de productos flexibles y aùn màs desplegables están HP, Samsung, Sony y LG.
Creemos que los sistemas operativos de cada uno de estos fabricantes están llegado a un punto de similitud, con mìnimas diferencias .

Tales como HP webOS Open Source 1.0, Google Android 4.1 Jelly Bean, Apple iOS6 y Microsoft Windows Phone 8, y RIM Blackberry 10.
Procesadores Multicore para mòviles.
In-Stat, dijo que para el 2013, casi el 88 por ciento de los procesadores vendidos en el segmento de mercado de telefonía móvil será multi-core.
Hay un reconocimiento de que la red detrás del dispositivo también tiene que ser rápido
"Tuvimos que decirles lo que podían hacer con 4G, y eso lo hacía más real para la gente. Así que no sólo se puede hablar de velocidades y avances o procesadores rápidos, pero ¿cuáles son las aplicaciones que utilizan."
Ed Hansberry escribe que no hemos visto nada todavía, como Qualcomm y Texas Instruments están ambos trabajando en procesadores multi-núcleo para teléfonos móviles. Lo que me parece más interesante en el excelente artículo de Ed es que la razón para el cambio a multi-núcleo puede ser para prolongar la duración de la batería en lugar de aumentar la potencia de procesamiento. De núcleos múltiples chips tienen menos circuitos, haciéndolos más eficiente de la energía, y el sistema operativo puede ser optimizado para convertir uno de los núcleos de apagado cuando no se necesita.
Multitouch, Touchless , Voz de Comando y Gestos.
Con la nueva era de interactuar con su dispositivo Samsung con su Smart TV y Microsoft con su Kinect Xbox 360 son los pioneros en este rubro.
Cada vez màs esta tecnología de utilizar su dispositivo móvil sin tocarlo y con voz de comando será integrado a los nuevos del 2013 con pantalla flexible y desplegable.
Aplicaciones.-
Como todo ahora està revolucionando gracias al Internet con aplicaciones HTLM 5 via Enyo para cualquier navegador, la carrera por quien tiene màs aplicaciones nativas encadenadas al sistema operativo principal se irà reduciendo.
La comunidad de desarrolladores a construir aplicaciones deben aprovechar las velocidades del procesador más rápido.
Tendremos entonces dispositivos como los conceptos de estas fotos, para el 2013, nosotros creemos que si:
Concepto realizado por un diseñador independiente no de SONY, el telèfono con pantalla desplegable se abre, convirtièndose en una tablet, lo interesante es que èl ha puesto una fecha 19 de Mayo del 2013, dàndonos a entender su percepciòn de la posibilidad de que estos mòviles flexibles-deplegables podrìan estar ya disponibles para esa fecha:
El Samsung Pantalla Flexible para telèfonos existe, se esperaba Samsung anuncie algùn dispositivo para este año, pero a estas alturas creemos lo han dejado para el 2013:
Video de Samsung AMOLED Flexible:
Samsung teases upcoming Galaxy Note 2 smartphone/tablet.
Posted: 20 Aug 2012 09:54 AM PDT
WorldWide Tech & Science. Francisco De Jesùs.
Samsung teases upcoming Galaxy Note 2 smartphone/tablet
Samsung Mobile UNPACKED, Wim Wenders and Berlin. Your magical moments will come alive on 29th August 2012, Samsung says.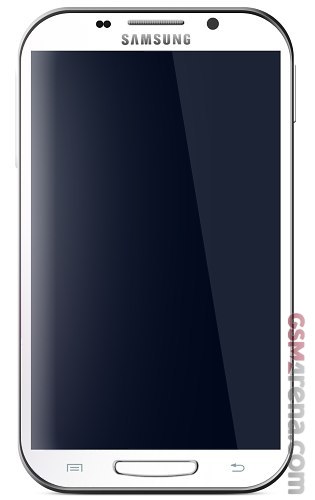 Related articles:
Leaked Photo of the Samsung Galaxy Note 2 surfaces.
Samsung Galaxy Note 2 and Jelly Bean for Samsung Galaxy SIII coming together in August 29.
Samsung Galaxy Note 2 expected to launch with 5.5 inch Flexible display.
PBS 2012: Jackie and Jacob Evancho sing "I See the Light" from Disney`s Tangle. Video.
Posted: 20 Aug 2012 09:36 AM PDT
WorldWide Tech & Science. Francisco De Jesùs.
PBS 2012: Jackie and Jacob Evancho sing "I See the Light" from Disney`s Tangle.
Music of The Movies PBS 2012
"I See the Light" is the love theme from Disney's 2010 animated feature film, Tangled. It was written by composer Alan Menken and lyricist Glenn Slater.
Pre-Order Jackie Evancho NEW Album Songs from the Silver Screen. on this link
Ecuador to launch its first satellite "Pegasus". Students desks will become spaceships.
Posted: 20 Aug 2012 09:30 AM PDT
WorldWide Tech & Science. Francisco De Jesùs.
Ecuador to launch its first satellite "Pegasus". Students

desks will become spaceships.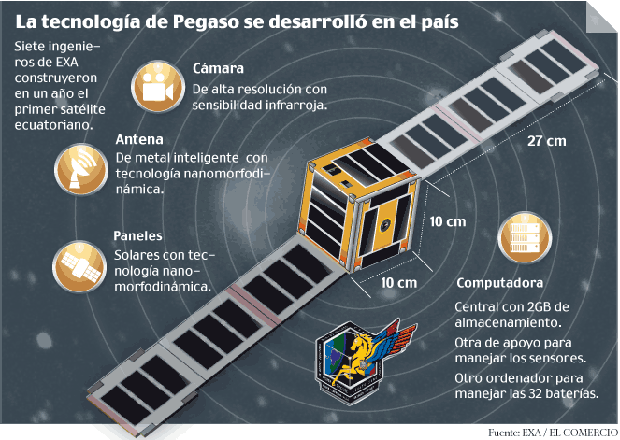 Students from the Nuevo Mundo High School, Guayaquil-Ecuador, observe the replica.
The desks will become spaceships. And from the classroom may experience what feels an astronaut in space. It's not science fiction.
Pegasus, the first satellite built 100% in Ecuador, will challenge the magic of Hollywood and become a direct window to see Earth from the classroom. How will he do?
A beep makes the ears tingle. Followed by another scream, similar to a fax. Disturbingly, almost unbearable. The first is a morse code hiding his name and that of their creators. The other conveys the image of a winged horse, surrounded by the tricolor (Ecuador flag)
The NEE-01 Pegasus is a nanosatellite. It measures 10 by 10 inches, has a cube and weighs just 1.2 kilograms. In April 2011, after 1000 hours of testing, the Ecuadorian Civilian Space Agency (EXA) concluded assembly.
This November 20 will be launched into space on board and take a video camera to broadcast live from orbit. In space, Pegasus will star Asteria program, a space platform dedicated to education. Send two signals: the first will contain questions of science and technology.
The second image. These signals are decoded by receptadas and Hermes-A earth station installed by EXA in Guayaquil. And over the Internet will reach young children and school and college. If a student answers the question successfully access the camera Pegaso and see the planet from space live, as the astronauts from NASA.
"We want to create a generation of Titans in engineering, you see, hear, have contact with the space and know that this is not Chinese or alien or otherworldly," says Ronnie Nader, EXA COO. To execute this mission, EXA outlined a pilot. New World Colleges (Guayaquil), Academia Cotopaxi (Quito) and Rosa de Jesus Cordero (Cuenca) will be the first to see and apply information from Pegasus to their curricula. Then join other campuses.
The system will be similar to the 'A satellite classroom', applied since 2009. Through this group of children had access, in real time, American satellites NOAA-15, NOAA-17, NOAA-18 and NOAA-19. They orbit the Earth every 90 minutes. They fly more than 800 miles high, reporting more than 30 climate variables. Margot Solberg's second grade teacher at the Academia Cotopaxi. Her students are between 7 and 8 years and meteorologists are small, able to download and analyze weather images.
"It's convenient. Between 2009 and 2010 we obtained data from a drought and the children learned to anticipate this kind of phenomenon and take precautions. " The graphics are captured by NOAA satellites. Then fetched by the Hermes A-Minotaur station, capable of connecting to the Internet permanently outer space. "We were the first to make that connection. Innocently thought that earth stations already existed, like in the movies.
But there was no such thing, it was just another Hollywood glamor, "says Nader. Deputy Minister of Telecommunications of the Information Society, Ricardo Quiroga, says the country is preparing to support the millions of downloads of the curious who want to look out the window of Pegasus. "4 or 5 years ago the country had just over 1000 miles of fiber optics.
Today we have over 12,000. That puts us in fiber optic capacity to assume the technological challenge that emit this signal mean video, live, to everyone ". At 22:00 on 20 November Pegaso take off from a Russian base.
Travel in a former nuclear missile, along with other 24 satellites of 11 nationalities. The freight cost USD 500,000 and will be funded by the Government. Two days after the release of data sent. Astronaut Nader says the first sign will be the national anthem echoing in the cosmos.
"It will take about 100 minutes to circle the Earth ... 12:00 when will pass through Ecuador. "
The Pegaso countdown flashes on the EXA site. The Friday night missing 95 days, 5 hours, 49 minutes, 5 seconds ... According to projections EXA, 937 seconds after liftoff Pegaso be ejected into orbit. At 1500 seconds display their antennae, which measure about 45 centimeters. The orbit of the NEE-01 Pegasus reach 900 km and an inclination of 98 °. Its design is 50% aluminum and 50% titanium. EXA created a simulation chamber to test space environment, with temperatures between -198 (frozen air) and 30 degrees.
First game on Windows RT demostrated by Qualcomm. Video.
Posted: 20 Aug 2012 09:25 AM PDT
WorldWide Tech & Science. Francisco De Jesùs.
First game on Windows RT demostrated by Qualcomm. Video.
Qualcomm demonstrated one of the first games available on Microsoft's Windows RT, played from two different parts of the world, thanks to a Snapdragon™ S4 Processor.
Learn more at www.qualcomm.com/snapdragon
Video: All features of the iphone 5 leaked parts and a new one.
Posted: 20 Aug 2012 09:16 AM PDT
WorldWide Tech & Science. Francisco De Jesùs.
Video: All features of the iphone 5 leaked parts and a new one.
Since the release day of iphone 5 is approaching, rumors have shown us most parts of iphone 5. Let's review all the parts that have already come out.
Repair shop UBreakiFix recently has obtained photos of the full front panel coupled with the LCD display of the next-generation iPhone.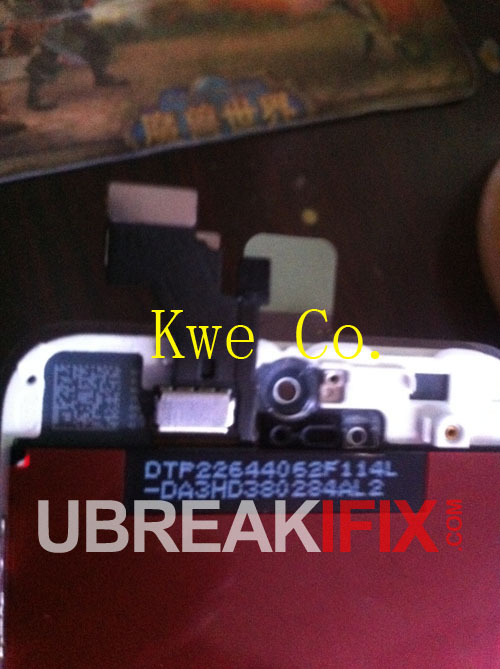 You are subscribed to email updates from Worldwide Tech & Science
To stop receiving these emails, you may unsubscribe now.
Email delivery powered by Google
Google Inc., 20 West Kinzie, Chicago IL USA 60610