---
Posted: 24 Feb 2012 04:14 AM PST
1) Extreme Flash Giveaway:
Starts on Leap Day and runs for 3 days – we'll be giving away 3 Amazon gift certificates and a $50 Live Nation code!
How to participate:
1) As a blogger! This event is for Facebook & Twitter links. You can earn entries into the event itself for tweeting, posting on FB and doing a post on your blog. (I don't know if that's one each or 1 entry for all), it's $3.50 for FB and Twitter link. Sign Up Here
Event #2:
The Luck of the Irish Cash Giveaway is March 10-17th. The total amount of Cash to be given away depends on how many bloggers join in. Sign Up Here
How to participate:
1) The fee to participate is $3 for the Mandatory Facebook link ($2 to go into the prize and $1 admin fees for setting it all up). For each additional link of Twitter and/or Google+, there will be an additional $2 charge each. The maximum cost is $7 per blogger for 3 links. Sponsors will also get back links!
Would you like a reminder? Let me know and I'll send it out by email. Add your email and I'll add you to the list - all I ask is that you enter through my blog. =D (Event notifications will go out 1-2 times a month.)
Posted: 24 Feb 2012 01:34 AM PST
Since I work a really weird schedule and often eat past 10 pm (I get off at 11 most nights) my eating schedule is really off. Usually I get up around 2:30 pm and always find myself grabbing a burger or a sandwich on the way to work. What I really need to start doing is eating healthier meals that are easy to cook, eat and just involve grabbing a bag and throwing it in the crockpot while I sleep.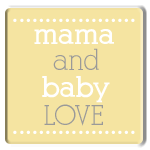 Today I came across the
Mama & Baby Love
blog where Stephanie has taken freezer cooking to an art form! After spending a year cooking for 1-2 days for a months worth of food - she now cooks for 3 meals & ONLY prepares Crock Pot freezer meals!
I haven't tried any of her recipes yet - but they all look easy and fast to do. If she can co-produce the meals with a preschooler than I can do it all by myself!
A few other sites I love:
2) Southern Food Crock Pot Cooking -
The Big Index
of crockpot recipes and resources for crockpot or slow cooker.
5) Crock Pot Ladies -
recipes
& reviews
Posted: 22 Feb 2012 12:02 AM PST
by Dr Michael J Norman
Publisher: Dog Ear Publishing, LLC
About the book:
The Power of Choice.
God's Greatest Gift to Us Can Unleash the Most Powerful Force on Our Planet.
Our Lives, Our Families, and Our World Are Never the Same Again.
A naive doctor fresh out of school was just what the Russian Mafia sought for their fraudulent medical ring. As a surface Christian living a self-absorbed life, Dr. Michael Norman was the perfect hire for their web of evil after answering a two-line classified ad in the newspaper. Months later, it became difficult to distinguish the bad guys from the good guys as Dr. Norman's cooperation was cruelly turned against him by corrupt government officials well aware of his accidental ties to this criminal conspiracy. What follows is a frightening true story that could occur to any of us, and a powerful faith journey to redemption that is made possible only through our Christian faith and the bold use of our power of choice for God.
Unbridled Grace is a the story of a very young, naive doctor who along with his wife has decided to have his wife be a stay at home mom to their 3 year old. Of course with that decision comes a very tight budget and when the opportunity for part-time work (with great benefits) in a chiropractor's office opens up he goes in for the interview and walks out with a job. What he doesn't realize is that he just interviewed with the Mafia.
What I found interesting about the book (other than the story) is the way Dr Norman wrote it. Dr Norman used this event as a growing opportunity - with each chapter of the story he has found corresponding scripture that explains what was happening. He is able to explain what/who Satan is, what he was trying to do and what he can/cannot do. Now, I'm not a Catholic so I didn't agree with everything 100% (Virgin Mary, Angels, etc) but wow that part with Satan resonated with me! We need to remember: "He is not all-knowing and does not know what we will do next. He slowly learns about us and alters his attacks accordingly."
On a side note from me: This is why it's so important that we are memorizing scripture - this way we have scripture with us always and can use it to strengthen and shield us. And - Take your Bibles with you to Church - why? So you have scripture there with you - it holds your pastor/priest/leader accountable to you and God through scripture.
He also talked about how God allows trials in our lives to break us - not to hurt us but to cause us to turn toward Him. I love how he said, "You have broken me Father, but have filled me with Love." I never thought of it this way - but it's so true. Not only is God's discipline painful (at times) but it does fill us with love.
This is a wonderful book - filled with scripture to back up what the author is saying. The story is a great one & the corresponding support that Dr Norman includes makes this a well rounded book. Have your Bible with you as you read. Even if you aren't Catholic you will get something from it and the Holy Spirit will use it to break you, encourage you, strengthen you, teach you and fill you up with love.
Dr Michael J Norman has owned a family health center offering chiropractic care and wellness programs since 1992. Since 2003, he has served as a staff doctor at a non-profit center offering health care and life services to the indigent and uninsured of his community. In addition to his practice, Dr Norman enjoys writing and speaking and is pursuing a graduate degree in Theological Studies. he lives with his family near Dallas, Texas.
You also have the opportunity to WIN a copy of Unbridled Grace right here on GivingNSharing. I know you'll enjoy it as much as I have! It ends on 2/28, US please
a Rafflecopter giveaway
The Priest and the Peaches ~ an interview & more...
Posted: 21 Feb 2012 04:44 PM PST
Today's post is a little different. Yes, it's a book tour w/ a twist. Today instead of my reviewing the book Larry volunteered to do a character interview for us. It's a chance to learn a little something about who one of the main characters is - what their dreams are, their hopes and apparitions and maybe even why they are the person they are.
ISBN: 978-0-9837418-4-8
ISBN: 978-1-4658-6327-0
285 pages, for kids 16+ to adult
About the book:
Historical fiction novel set in the Bronx in the mid-1960s
Take a seven day journey with the five, newly orphaned Peach kids, as they begin their struggle to remain a family while planning their dad's funeral.
They find an ally in the local parish priest, Father Tim Sullivan, who tries his best to guide them through the strange, unchartered and turbulent waters of "grown-up world." A story that is sad, funny, and inspiring as it shows how the power of family love and faith can overcome seemingly insurmountable obstacles.
From the author's pen:
I thought about your request for a character interview vs posting something from one of the character's journals or diary. I immediately opted for the interview format but no one would cooperate. Dancer told me had homework to finish (yeah sure, good one Dancer). Beeker whined that he had promised Lefty and Righty he would help them clean the hallways in their building (their dad is the super) and Joanie suddenly had a date with Scratch. As for Teddy, I could not find him anywhere. So, what to do? Well, I swiped Sarah's diary and took a peek. I feel a bit guilty about doing this but my justification is that since I created it anyway I guess I can learn to live with it. I hope you understand. I do respect other people's boundaries.
January 1, 1966 Dear Diary:
It is New Year's Day and my own mother is not talking to me because I did not get home until this morning. She knows the car would not start. She knows it was only 5 degrees outside. But, it's all about Teddy. Always about Teddy. It isn't fair. I try so hard. I think Momma and Daddy actually hate each other. Daddy is so mean to her. He doesn't talk to anyone. He just sits in that ridiculous red chair watching TV. I found out that he had a big yelling fight with Kevin last night and threw him out. His own son, he throws him out on New Year's Eve. How could he do that? I w
as not there so Momma was probably in her room just crying and feeling alone and blaming me for it. It is not fair. I hate this so much. They have not spoken a word to each other in months. Why don't they just separate? She makes him supper and I have to give it to him. If he needs something from her I have to get it. I'm supposed to keep them together? For what? The whole thing is insane and I can't talk about it all, even with Teddy. Teddy? Oh my God, she wants me to go out with Bert. Bert's a jerk. All wrapped up in himself. Just because he goes to NYU and is going to be a doctor. Teddy is just a "stupid construction worker". Well, I don't care Momma, it is my life. What am I supposed to do? She always is sick and says she has chest pains and is dizzy. If something happens to her I'll get blamed by everyone. Oh sure, it will be all my fault. I don't know what to do. I really love Teddy but I don't want to kill my own mother. Oh my God---I have to put this down Happy New Year diary, Sarah
Larry Peterson's Bio:
Larry Peterson was born and raised in the Bronx, New York. A former Metal Lather/Reinforcing Iron-worker, he left that business after coming down with MS. He, his wife and three kids moved to Florida 30 years ago. Larry began doing freelance newspaper commentary after graduating from Tampa College in 1984.
His first children's picture book, Slippery Willie's Stupid, Ugly Shoes was published in 2011. In 2012, his full length novel, The Priest and the Peaches was released and he is presently working on the sequel.
He also has a blog (
http://www.ThePriestandthePeaches.com
) where he posts weekly commentary. He lives in Pinellas Park, Florida and his kids and six grandchildren all live within three miles of each other.
Follow Larry Peterson - stay up on all the newest updates...
Tribute Books - New Books & More!
Posted: 19 Feb 2012 08:48 AM PST
I stumbled across a new Natural Skin Care company (to me anyway) over the weekend.
Alchemilla
is all organic, natural skin care.
" Our mission is to produce high quality, effective natural skin care products based on healing plant constituents and nourishing ingredients that provide the skin with what it needs to be in optimal balance. Our focus is always on quality rather than quantity."
Each product is made using:
mostly their own garden ingredients so they have control of the purity and integrity of each item and blend their products in small batches.
If they don't grow it themselves they find the remaining ingredients from reputable locally sourced suppliers.
Only pure essential oils to fragrance their products and never resort to synthetic aromas
All Natural. Certified Cruelty Free skin care and body products.
My Thoughts:
I was really excited about finding this company. My skin is so dry right now and I'm so sensitive to most anything that is out on the market. I've tried several companies that are "semi-natural" but have ended up not using anything for several years now since they make me so itchy and my eyes dry up so badly.
Alchemilla has trial size sample kits of their Skin Care Line for Normal, Dry, Sensitive (that's ME!), Combination and Oily skin types. They are $25 each and a great way to try Alcemilla's products without laying out a lot of money up front. Each kit comes with 7 products and if you
order online
you also get a 10% discount coupon for your next order. The
Sensitive Care Line
includes:
Calming Cleansing Milk (1 oz)
Aromatic Floral Water - Rose Maroc (1 oz)
Exfoliating Face Wash Cream (0.35 oz)
Calendula Cream (0.3 oz)
Rosebay Willowherb Cream (0.3 oz)
Skin Therapy Calming Lotion (vial)
Antioxidant Concentrate Serum (sample)
8-page Alchemilla Information Booklet
10% discount coupon (online orders only)
The selected products for the sensitive skin line are rich in soothing plant actives, nourishing emollients, vitamins and natural hydrating agents to optimize the hydrolipidic barrier and help reduce the likelihood of irritation. I love that it's American made (in Oregon), high quality and that the company takes such care in creating a skin care line.
They also have a wonderful line of aromatherapy and remedy type products. They also send samples of their products with each order so you can try new items before you buy which is always a good thing in my book!
I'm still waiting for my first order to come. If you'd like to join me in trying a new line of All Natural, Organic Skin Care just
click here
or and check them out. If you're already using their skin care or aromatherapy items I'd love to know how it's working for you too.
Posted: 16 Feb 2012 06:48 AM PST
You are cordially invited to a game of
Leap Frog right here on GivingNSharing!
I have set up a ongoing linky ~ so,
Link Up & Follow Me on a trip through
Sweeter Than Birdsong ~ Book Tour starts today!
Posted: 10 Feb 2012 12:00 PM PST
Rosslyn Elliott is celebrating her newest release "Sweeter Than Birdsong" with a Book Tour and a big Facebook Party where she's giving away an iPod, Books and more! The Facebook Party is 2/28 and will be LOADS of FUN!
Win an iPod Nano and #DowntownAbbey from @rosslynelliott in Sweeter than Birdsong Giveaway. FB Party 2/28 @litfuse
http://ow.ly/8XqOY
And share it on Facebook, Google+, Stumble (whatever trips your trigger!)
" Enter to win an iPod Nano and Season 1 of Downtown Abbey in Rosslyn Elliott's Sweeter Than Birdsong Giveaway! Find out who won during the Author Chat Party on Facebook (Feb 28th)! Chat fun prizes and more. All the details here:
http://litfusegroup.com/blogtours/text/13456229/birdsong
"
The Book Tour Schedule:
(pls be sure to come back for GivingNSharing's on 2/22)
Enter today by clicking one of the icons below.
But hurry, the giveaway ends at noon on February 28th. Winner will be announced at
Sweeter than Birdsong
Author Chat Facebook Party on 2/28
. Rosslyn will be chatting with guests, sharing a sneak peek of the next book in the series, hosting a trivia contest, and more! She'll also be giving away some GREAT prizes: gift certificates, books, season 1 of DowntownAbbey, and a book club prize pack! (Ten copies of the book for your small group or book club AND a LIVE Author Chat for your group with Rosslyn.)
So grab your copy of
Sweeter than Birdsong
and join Rosslyn and friends on the evening of the 28th for an evening of fun.
Link Up Your GFC & Linky Followers!
Posted: 11 Feb 2012 09:51 PM PST
Friday - Sunday
Dear Friends ~ We all know that GFC is ending and this week I found out that Linky Tools has created a very similar gadget that bloggers can use to link up their followers. I removed GFC about a month ago and have had several people comment that they couldn't figure out how to follow me. I am so glad we have another option and I can see who my friends are!
Heather @ AtThePicketFence.blogspot.com has written up a wonderful post with a tutorial on how to use
Linky Followers
including the pros and cons to the program. You can read it here for more information:
http://tiny.cc/6qo0g
.
Link up your blog with your "
HOME
" page (no giveaways please) on this blog. If you are ready to switch to Linky Followers ~ click here to set up your account and add the gadget to your blog.
Please share on your favorite social media:
Link Up Your GFC & Linky Followers! Pls RT @familyliteracy http://shar.es/fDpuI ~ It'll be up all weekend!
Beyond Molasses Creek by Nicole Seitz (book tour)
Posted: 10 Feb 2012 01:00 AM PST
Beyond Molasses Creek
by Nicole Seitz
ISBN: 978-1595545053
ASIN: B005ENBBQK
$11.38 (
Paperback
)
$9.99 (

Kindle

)
About the book:
Three lives are bound by a single book . . . and the cleansing waters of Molasses Creek.
Having traveled to the ends of the earth as a flight attendant, Ally Green has finally returned to the Lowcountry to bury her father as well as the past. But Vesey Washington is still living across the creek, and theirs is a complicated relationship—he was once her best friend . . . and also part of the reason she's stayed away so long. When Ally discovers a message her father left behind asking her to quit running, it seems her past isn't through with her yet.
As Ally's wandering spirit wrestles with a deep longing to flee again, a young woman on the other side of the world escapes her life of slavery in the rock quarries of Nepal. A mysterious sketchbook leads Sunila Kunari to believe there's more to her story than she's ever been told, and she's determined to follow the truth wherever it leads her.
A deep current intertwines the lives of these three souls, and a destiny of freedom, faith, and friendship awaits them all on the banks of Molasses Creek.
My thoughts:
Beyond Molasses Creek
takes place over a 50 year span from the 50's to present day. Ally is the sheltered daughter of a small town doctor who knows she shouldn't be friends with the little black boy across the river and he knows that his parents and her parents wouldn't want them sneaking off to fish or talk. The relationship between these two is innocent and friendly and even though Ally would like it to it never goes further.
Ally eventually initiates a kiss between them and Vesey's mother who had followed them catches them and separates them by sending him to his Uncles farm where he ends up learning to farm, gives up his schooling and dream to be a doctor. The difference between both families is vivid and almost startling.
This is the story of Ally, Vesey and Sunila. The story of racism and prejudice travel around the world to Nepal where the story of Ally becomes the story of Sunila - Ally's greatest loss.
I will say that even though this book is said to be about faith I wouldn't say it is a Christian book. Ally's parents and Vesey seem to have faith - but Ally doesn't. There are several comments about her having statues of various idols from around the world (Greek, Buddha, and others) and she talks to them. She also says that she prays - but she doesn't know to whom and isn't even sure there is a god. There is no scripture and nothing that shares salvation or a Christian faith. There is some comment of Ally sleeping with someone and getting pregnant and she refuses to have an abortion. I will say - there is no language, drinking, drugs in the book and her neighbor (Vesey) who talks about his believe in God and that there is a heaven, but that is about it. There are also questions in the back for group discussion.
About Nicole Seitz:
Nicole Seitz is the author of several critically acclaimed novels. The Inheritance of Beauty, Saving Cicadas, A Hundred Years of Happiness, Trouble the Water and The Spirit of Sweetgrass. She is the graduate of the University of North Carolina at Chapel Hill's School of Journalism, and also has a degree in Illustration from Savannah College of Art & Design. Her paintings are featured on the covers of her books. Visit her at
@NicoleSeitz
,
Facebook
and
www.nicoleseitz.com
for more information.
Save the Date! 2/16!
Litfuse Publicity Group

offered me a copy of Beyond Molasses Creek for review. No money exchanged hands and I was not required to write a positive review.
Linda Weaver Clarke week ~ Book Tour Day 2
Posted: 08 Feb 2012 08:33 PM PST
Welcome back to GivingNSharing for Linda Weaver Clarke week! We will be featuring 2 of her books, along with an interview on Saturday and a giveaway (of course).
Today we will be featuring.... Mayan Intrigue
The discovery of a priceless artifact puts Julia s life in great danger! From valuable artifacts to shady businessmen, the Yucatan Peninsula becomes a dangerous vacation spot for John and Julia Evans. While on assignment for the newspaper, the Evanses try to enjoy a romantic vacation among the Mayan ruins, but when Julia accidentally comes upon a couple suspicious men exchanging an item, she quickly turns and leaves but it is too late. The men have seen her. As a reporter, Julia does not easily give up and her curiosity gets them in a mess of trouble. Before John and Julia realize what is going on, they are both in danger and find themselves running for their lives through the jungles of the Yucatan.
Linda is back again with Book Two of the John & Julia Evans Adventures. This time John is in the Yucatan on business and Julia has come with him for a little R&R and the idea of strengthening their marriage with a little romance and time spent bonding while on vacation in another country.
One day Julia is out on a walk while John and their friend Paul are talking and she happens across an exchange of a priceless artifact. Realizing what she has seen, she turns and leaves right away - but from then on she see's someone watching her and following her. Follow along as John & Julia stay one step ahead of artifact thieves, travel (and hide) in the Mayan ruins and the surrounding jungles, struggle through injuries ~ while sticking together and helping each other survive as only a close couple who relies on their faith can.
You might be interested in:
Author interview

by Jeane Slone
Anasazi Intrigue
Review/giveaway of 2 books!
This week Linda is offering 2 winners 1 ebook each. The first drawing will receive the book they want to read
Anasazi Intrique
or
Mayan Intrigue
and the 2nd winner will receive the remaining book. The nice thing about this series is they don't have to be read in order - they are completely self contained and you won't be totally lost if you read the 2nd book first. =D
Linda Weaver Clarke week! Book Tour
Posted: 22 Feb 2012 12:56 AM PST
This drawing has ended & the winners have been contacted.
Welcome to the 2nd Annual Follower Love Giveaway Hop! Hosted by Kathy from
I Am a Reader, Not a Writer
and
Rachel Renee Anderson
. For the next 8 days, you will find 328 blogs participating in reviews and giveaways of interesting books, book paraphernalia and more!
This week be sure to return back to GivingNSharing for my feature author - Linda Weaver Clarke. We will be featuring two of her books, along with an interview and a giveaway (of course). At the bottom of this post you will find the linky to hop around.
Anasazi Intrigue
by Linda Weaver Clarke
ISBN:

978-1589825871
ASIN:
B0048ELLN4
$19.95

Paperback
$9.85 Kindle
About the book:
When a devastating flood wipes out homes in a small town,
residents are shocked by the news of a possible poison spill that
also kills many of the fish and neighbors' pets. The people don't
know what to think or do, until Julia, the town's newest reporter,
jumps into action and begins her investigation. Quickly Julia
realizes the story is much bigger and more dangerous than she
thought.
As information unfolds, Julia and her husband find themselves
on the run, trying to save their lives while finishing the story
of a lifetime. Will Julia and John be able to get the scoop and
survive?
The Intrigue Series:
My thoughts:
Anasazi Intrigue

is the 1st book in The Intrigue Series by Linda Weaver Clark. My interest in archeology & the Mayans and Aztecs has been part of me since I was in about 5th (9 yrs old) grade and so I was intrigued (grin) when I read a review on another blog and entered to win the book - and I WON it! Linda found out I had a book blog of my own and 6 months down the road I'm finally caught up on my own reading (and all 3 blogs) to have time to read this wonderful series of books.
I actually started with Anasazi Intrique (what I thought was book 2). I wasn't sure which book was book 1 so I just started in. The nice thing about the books is that each is self-contained and if you read it out of order that's OK - you won't be totally lost! Anasazi Intrigue is the story of The Adventures of John & Julie Evans. Julie is a news woman who longs to bite into a "real" story - something with meat and substance and wants to prove herself to her coworkers.
Julie and John both have a heart for the people and head out one day to help the victims of a flood and as they are pitching in where they can Julie comes across dead fish and animals in an area seemingly untouched by the flood. Julie's intuition tells her something is wrong here and she ends up bring home a dead cat and the dead fish to be tested. The result shows that they have been poisoned and Julie talks her newspaper into allowing her to investigate and write a series of articles on the flooding and it's affect in the area along with the poisoned wildlife.
This is a very interesting series.

Linda Weaver Clarke

is an experienced writer who has written many books and it shows in the writing of this series. The books are
well researched, well written and smoothly flow from one scene to the next. The characters are thought out and each thread is completed by the end of the story.
I personally had some trouble getting involved in the story at first but by the end I wanted to know what was coming up next and was looking forward to reading the Mayan Intrique.
Please Tweet: "

Stolen artifacts, a devastating flood, and mysterious events - #KINDLE Book!! RT @familyliteracy WW Win It 2/14 @ http://tiny.cc/zlayw

"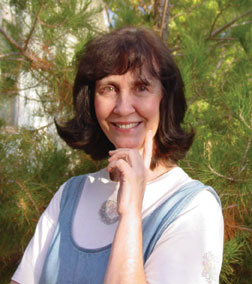 You can purchase any of the books from The Intrigue Series by Linda Weaver Clarke on Amazon. They are available in a paperback or for your Kindle. Click here to purchase

Anasazi Intrigue

.
Learn more about Linda Weaver Clarke:
Linda has very generously offered a Kindle copy of Anasazi Intrigue and a copy of Mayan Intrigue - 2 winners - 1 book each! Again, be sure to come back throughout the week, Tweet the giveaway, read my review of Mayan Intrigue (Thursday) and also my interview with Linda (Saturday).
a Rafflecopter giveaway
Smiley Cookies make great Valentine's Gifts!
Posted: 06 Feb 2012 02:48 PM PST
Cookies are comfort food - you can't help but smile when you bite into one and that little mouthful of goodness makes that smile go from ear to ear.
I received a box of the Smiley Faced
heart shaped cookies
last week and they were wonderful. Not a single one was crumbled or broken - they were securely packaged in a plastic tray, standing up and then wrapped with plastic to keep them as fresh as possible. They also came in the cutest box covered in smiley faces that I'm going to reuse for a birthday gift - it's guaranteed to make them smile!
For Valentine's this year why not send a box of
Valentine's Day Cookies
to your loved one at college, in the nursing home (or a shut in) or even a missionary friend a box of hand decorated cookies to tell them you love them.
Place your orders now for your
Valentines Day Gift Baskets
and use this code "
BLOG10
" at checkout to receive 10% off
of any of their awesome cookie gifts, except gift cards

!
I received one or more of the products mentioned above for free using Tomoson.com. Regardless, I only recommend products or services I use personally and believe will be good for my readers.
Upcoming event: Avoiding April Showers Giveaway Hop!
Posted: 04 Feb 2012 02:50 PM PST
Blogger OP: Avoiding April Showers Giveaway Hop!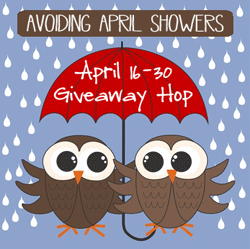 Avoiding April Showers is a Giveaway Hop being hosted by

Put A Little Umbrella In Your Drink

,

Seeds of Life

,

Taking Time for Mommy

and

And The Little Ones Too

. It runs from April 16 - 30.
What Are The Rules?
1) Each blog will host a giveaway of at least $25.
2) 2 ways to participate:
1) Post on your blog about the upcoming event OR
2) Pay a $5 administration fee through Paypal
3) Post MUST go live 4/16 by 12:01 AM
4) Display the button on your sidebar - the more prominent it is the more people see it. =D
5) Join the Facebook group "Blog It Forward". It will keep you up to date with everything Avoiding April Showers related. You will receive the link after you register.
Brancott Estate ~ The World's Most Curious Bottle
Posted: 02 Feb 2012 01:02 PM PST
Brancott Estate
, a winery based out of New Zealand, just created and launched their free "World's Most Curious Bottle" app and are putting QR codes on all of their wine bottles. You can use the app to scan the code printed on the label with your phone's camera to get food pairing suggestions and more information on things like the aroma, which is great when you're on the go and don't have time to research what wine you want to have with dinner. There are 14 unique experience ranging from taking a tour of Brancott Estate Winery to making music on your phone.
There are so many great recipe and cooking apps out there, it might be fun to explore how these are making cookbooks obsolete - the World's Most Curious Bottle app is just one of them.
Get Your App:
iTunes
Android
Fit Moms for Life by Dustin Maher
Posted: 22 Feb 2012 12:58 AM PST
This drawing has ended & the winner has been contacted.
Fit Moms for Life
How to Have Endless Energy to Outplay Your Kids
by Dustin Maher
ISBN: 978-1614480808
$14.13 (Amazon)
About the Book:
This new book
FIT
MOMS
FOR
LIFE
chronicles the successes of 31 mothers who used Dustin's fitness and weight loss program with stellar successes. Armed with personal stories with before and after photos, Dustin takes the reader through the five pillars of fitness: Mindset, Nutrition, Strength Training, Burst Training, and Environment. Ultimately leading to the end goal: Staying
Fit
for
Life
.
Fit Moms for Life is for Mother's (and women in general) who want a fitness program that works. Dustin Maher says:
Traditional Cardio Doesn't Lose Fat

You Can't Work Out to Compensate for Poor Eating

See Results 9 Times Faster with Burst Training

Learn One Exercise That Shrinks a Waistline WITHOUT Diet Changes

Burn Fat While You Sleep

A Healthy Environment Equals a More Fit Family
My Thoughts:
I was recently sent a copy of the
Fit Moms for Life
book by Dustin Maher and I'm so glad. As my Fibromyalgia has progressed I find myself more and more sedentary and sleeping more and more. For me it's more a matter of choosing one or two things I can do well such as walking on the treadmill and using a stationary/recumbant bike for short periods of time. Fit Moms for Life is a great book for those who want to make small changes and for those that like to "Bite the Bullet" and jump in head first.
Dustin has spent his career helping women who want to get their figures back after having their baby - and he has also helped us women who want to have a figure period. LOL.
Fit Moms for Life
is easy to read, filled with testimonials from women of all ages and all walks of life. Part of what I liked about the beginning of the book is that Dustin doesn't spend half of the book explaining how our body works (thanks Dustin) - he uses that time to encourage us, to show women how using your mind, your thoughts and your energy to make changes works (Change Your Mind, Change Your Body, chap 3).
Dustin provides suggestions on small steps you can take to get started - take measurements, how to take a Fitness Reality Check, set goals, his Meal Options include suggestions for those who are Gluten Free and Dairy Free (thanks Dustin) and the recipes he gives are NORMAL - Egg Salad, Veggie Quiche, Crock Pot Chicken with Herb Rub. He gives you healthy snack ideas & suggests that you DON'T clean your kids' plates.
I highly recommend this book if you want to lose weight, make changes in nutrition, exercise or just make some changes in your life. It will encourage you, support you and help you make better choices.
3 Ways You Can Get Involved:
1) Easy:
Purchase the Book
- it's $14.13 on Amazon right now.
2) Kinda Easy: Take your chances and WIN the book!
3) The Best Way:
Join the 21 Day Weight Loss Challenge for Mommy Bloggers!
Join the Challenge for $27 and you get the Book, Exercise Video, 21 Days of
Recipes, Menu's, Shopping lists and more! Best of all - you have the
opportunity to make changes with the best group of people - Bloggers! You'll
make lots of great friends and be surrounded with a strong, encouraging group
of people!
Tweet:
"
Join the Fit Moms 4 Life Bloggers Group - lose weight, get motivated & have fun! @fitmomsforlife, Win the book, 2/5, US http://tiny.cc/2z96a
"
WIN it
: Win a copy of Fit Moms for Life - ends 2/12 @ Midnight, US please.
a Rafflecopter giveaway
Nicole Seitz's Beyond Molasses Creek
Posted: 31 Jan 2012 05:01 PM PST
Nicole Seitz's Beyond Molasses Creek
has just been released!
To CELEBRATE Nicole's hosting a fabulous "Friendship" Facebook Party and giving away several fantastic prizes – a KINDLE, some of her own beautiful artwork, a book club prize pack, and more!
Discover Nicole's unforgettable coming-of-age story about love, loss and purpose.
Blog Tour details
Pls Tweet:
"
Win a Kindle from @nicoleseitz at Beyond Molasses Creek Facebook Party 2/16! Click for details and RSVP!
http://ow.ly/8NjSE
@litfuse
"
Pls Share on FB:

"

Nicole Seitz's Beyond Molasses Creek has just released! To CELEBRATE Nicole's hosting a fabulous "Friendship" Facebook Party and giving away several fantastic prizes – a KINDLE, some of her own beautiful artwork, a book club prize pack, and more! Click for details and don't miss the fun. Discover Nicole's unforgettable coming-of-age story about love, loss and purpose.

http://litfusegroup."com/blogtours/text/13454766"
Posted: 31 Jan 2012 12:31 PM PST
I love Orange Juice - for breakfast, dunking graham crackers, with cinnamon rolls, popcorn or as a snack. I recently tried the Raspberry Lemonade which is my favorite. It's not overly sweet which is great for me - I find regular Orange Juice can almost be too sweet for me and sometimes it just makes me thirstier. I'll definitely be keeping this juice on my grocery list in the future.
Tropicana has created a new drink designed to help you lose weight and control your sugar intake at the same time. Trop50 Beverage is naturally flavored Stevia and comes in 12 great flavors including:
Pineapple Mango
Orange w/ Pulp, No Pulp and Calcium!
and 3 great teas too!
50 percent less sugar and calories,
and no artificial sweeteners.
Be sure to enter the giveaway for a $1000 gift card on Tropicana's FB page.
It ends 1/31 - so today is a Flash giveaway of sorts - only it's on FB!
Share on YOUR FB page:
Reveal the truth behind your

New Year's resolution

and receive a $1 off Trop50 coupon for yourself and 50¢ off coupons for 50 of your friends. You can also enter a sweepstakes to win a $1000 gift card (NO PURCHASE NECESSARY. Ends 1/31/12. See Official Rules for details.). http://tiny.cc/d6eba
Tweet:
Reveal the truth behind Ur New Year's resolution; grab a $1 off #Trop50 for yourself & 50¢ off coupons for 50 friends. http://tiny.cc/d6eba
I was given a coupon to try the NEW Trop50 drink of my choice. I was not required to write a positive review and no money exchanged hands.
For the Love of Joe ~ Review & Giveaway
Posted: 27 Jan 2012 05:26 AM PST
GivingNSharing
has joined up with a great group of family friendly bloggers to bring you this great giveaway for a Keurig Mini PLUS 18 cappuccino K-cups.
All you have to do is like a few Facebook pages and G+ pages. Yep, that's it, then you're entered to win! There will be 1 winner chosen for this giveaway.
Don't have a G+ account? That's okay too, simply like all of the Facebook pages and click that you did it and you will get 25 entries into the contest for that task; just leave the G+ alone :) If you have G+,
go get in those circles
, this will mean 25 extra entries for you! Good luck and HAVE FUN ♥
a Rafflecopter giveaway
Taxes & Savings.... (Review & Giveaway)
Posted: 22 Feb 2012 12:34 AM PST
I took a vacation day from work to get my taxes done. Usually I do my own taxes but since I had 2 W2's and a 1099 from Federal Unemployment I didn't want to do them myself and I wanted to get back the maximum amount that I could. So after I took my phone in to Walmart to be looked at I decided to stop by

Jackson Hewitt and check out prices and how long it would take to get them figured up.
Jackson Hewitt is a
FULL service - year round
Tax Preparation Company.
It's been so long since I've had anyone prepare them for me I
didn't realize I would need my social security card but other than that I had everything else with me.
Elissa took about 1/2 hour to figure out my taxes and even stayed about 10 minutes past her shift ending to finish up and walk me through all the pages I needed to sign.
What to Take With You:
Save time and money by going to your tax interview prepared with all the documents you need.
Bring your W2's, bank statement showing any interest you've accrued this year (this usually comes in January from your bank).

Bring any investment and retirement year end statements you might have showing interest, growth, etc.

Unemployment Documents (1099 - will be sent by your states Dept of Labor)

Self-employment business income and expenses/1099-MISC.

Alimony & Child Support income (this includes foster care kids).

Medical & Dental Care expenses (you have to spend a lot to receive this benefit).

Job related education & job search records.

Record of sale or purchase of a residence.

Statement on the sale of stocks or bonds (1088-B)

Interest and dividend income /1099-INT/1099-DIV

Lottery or Gambling Winnings/Losses

Last year's Federal and State tax return & State Refund Amount

Child care expenses and provider information

Educator expenses

Cash and non-cash charitable donations

Casualty or theft losses

Real estate and personal property taxes

Driver's licenses, Social Security cards & Birthdate's of all members of the family (you & your spouse and all dependents

Dependents' Social Security numbers and dates of birth
Pricing:
For those of you that are new and don't have any deductions you can have the 1040EZ form w/ up to 2 W2's.

If you have more than 2 W2's and an unemployment (1099) form you can still use the 1040EZ form but there is a $58 charge for that.

If your taxes are more detailed, you have deductions, children or are filing jointly you won't be able to use the 1040EZ and the charge is a little higher (I didn't need this so I didn't see the price).
Elissa gave me a bunch of coupons for $15 off to use for a giveaway on GivingNSharing. I
f you'd like to WIN one of the 10 coupons I get to give away be sure to enter. I'd love it if you told your friends too - If you end up using your coupon - you will get $15 off and I will get $15 for referring you to Jackson Hewitt. That will pay off my tax expense this year and help me get that Kindle Fire I want. =D
a Rafflecopter giveaway
Chasing Mona Lisa ~ Book Review
Posted: 25 Jan 2012 05:47 PM PST
Chasing Mona Lisa
by Tricia Goyer & Mike Yorkey
ISBN:

978-0-8007-2046-9
336 pages, $10.98 on Amazon
About the Book:
It is August 1944 and Paris is on the cusp of liberation. As the soldiers of the Third Reich flee the Allied advance, they ravage the country, stealing countless pieces of art. Reichsmarschall Hermann Göring will stop at nothing to claim the most valuable one of all, the
Mona
Lisa
, as a post-war bargaining chip to get him to South America. Can Swiss OSS agents Gabi Mueller and Eric Hofstadler rescue DaVinci's masterpiece before it falls into German hands?
With nonstop action, Chasing

Mona

Lisa

is sure to get readers' adrenaline pumping as they join the chase to save the most famous painting in the world. From war-ravaged Paris to a posh country chateau, the race is on--and the runners are playing for keeps.
My Thoughts:
Chasing Mona Lisa intrigued me on a couple fronts - one it's based in the 1940's during WWII and during the end of Hitler's reign and terror campaign toward the Jews. And two it's history and I've always loved history.
Chasing Mona Lisa takes place during the last month or two of Hitler's occupation of France. You have 3 groups of people fighting for the freedom of France - Charles De Gaulle who has left the country and is allowing the resistance groups to do the fighting for him and then steps in to take credit when the German's are ousted. Then you have the French Communist Party who think a communist government is the way to go & one member who takes matters in his own hands to return the Mona Lisa (after the Germans Heller & Gorman try to steal it) back to the city thus taking credit for the communist party and trying to discredit De Gaulle. Then you have Eric & Gabi - two Swiss people undercover as Red Cross workers trying to get into the city (I never did really figure out what they were doing). Combine them all together and it is certainly fast paced.
I found this book rather confusing obviously. I loved the idea behind the book - but had some trouble following along with it.

The Swiss Courier

(Gabi's story) is the prequel to this book and if I had read that one first that might have tied some of the pieces together for me. The authors have done their homework, know their history and the city of Paris - but the writing is hard to follow and I was a little (just a little) bored with it.
Please don't let my review hold you back from reading this book. I would suggest you maybe check it out from the library and see if you like it or sit down and read the first chapter before you purchase it. It may intrigue you enough and perhaps you'll really enjoy it.
About the Authors:
Tricia Goyer is the coauthor of The Swiss Courier as well as the author of many other books, including Night Song and Dawn of a Thousand Nights, both past winners of the ACFW's Book of the Year Award for Long Historical Romance. Goyer lives with her family in Arkansas. For more about Tricia and her other books
visitwww.triciagoyer.com
Mike Yorkey is the author or coauthor of dozens of books, including The Swiss Courier and the bestselling Every Man's Battle series. Married to a Swiss native, Yorkey lived in Switzerland for 18 months. He and his family currently reside in California. For more about Mike and his other books visit www.mikeyorkey.com
Win an iTouch SPY Pack in the Chasing Mona Lisa Giveaway
from @triciagoyer @mikeyorkey!
Chasing Mona Lisa is the continuing tale of Gabi Mueller and Eric Hofstadler (first introduced in The Swiss Courier). This time the due are on a relentless quest to save the most famous painting in the world - the Mona Lisa. You can help Gabi and Eric with your very own spy pack when you enter The Chasing Mona Lisa Giveaway!
One passionate protector will receive:
iTouch (The must-have device for any spy. Camera, Maps & Music.)
Starbucks Gift Card (For all those late nights.)
Moleskin Notebook (For those important notes.)
Invisible Ink Pen (Don't want anyone reading those important notes.)
Chasing Mona Lisa by Tricia Goyer & Mike Yorkey (Great handbook and intriguing tale for any spy-in-training!)
Enter today by clicking one of the icons below. But hurry, the giveaway ends at noon on January 31st. The winner will be announced at the Chasing Mona Lisa Facebook Party on 1/31. Tricia and Mike will be hosting an author chat (on Facebook and Live from Tricia's website) and giving away their books and a Book Club prize pack! (Ten copies of the book for your small group or book club AND a LIVE Author Chat for your group with Tricia and Mike.)
So grab your copy of Chasing Mona Lisa and join Tricia and Mike on the evening of the 31st for an author chat, spy training (do you know how to pick a lock?) and lots of giveaways.
Don't miss a moment of the fun. RSVP today and tell your friends via FACEBOOK or TWITTER and increase your chances of winning. Hope to see you on the 31st!
Win an iTouch SPY Prize Pack!
Unhallowed Ground by Mel R Starr
Posted: 02 Feb 2012 01:49 PM PST
Unhallowed Ground
The Fourth Chronicle of Hugh de Singleton, Surgeon
by Mel R Starr
ISBN:
978-0857210586
Available: $8.88 Paperback, $8.44 Kindle
About the Book:
Thomas atte Bridge, a man no one likes, is found hanging from a tree near Cowleys Corner. All assume he has taken his own life, but Master Hugh and Kate find evidence that this may not be so.
Many of the town had been harmed by Thomas, and Hugh is not eager to send one of them to the gallows. Then he discovers that the priest John Kellet, atte Bridge's partner in crime in A Corpse at St. Andrew's Chapel was covertly in Bampton at the time atte Bridge died.
Master Hugh is convinced that Kellet has murdered atte Bridge--one rogue slaughtering another. He sets out for Exeter, where atte Bridge now works. But there he discovers that the priest is an emaciated skeleton of a man, who mourns the folly of his past life. Hugh must return to Bampton and discover which of his friends has murdered his enemy.
My Thoughts:
I found this book rather hard to read. What I did like about the book was the depth of the history, the research and the author's understanding of the period written about in the book. I also really liked the characters of Hugh & Kate who are both very strong, suited to each other and even though they (especially Hugh) have to make tough decisions when it comes to people they know - they do it.
Unhallowed Ground

refers to the church's stance that someone who either has committed suicide or is an executed criminal being refused burial in the church graveyard. The book opens with the scene of atte Bridge hanging from a noose outside the burial area for said suicide victims and criminals. The only sign that something may have happened was a little mud on the back of his shoes and a very short trail that looks like someone may have been drug. Everyone hated atte Bridge and so no one seems to inclined to consider that foul play may have ocurred - even our hero Hugh has a hard time making the decision to do what's right.
I'm not really going to say much else about the book. I personally had some trouble reading this book. Unfortunately it wasn't for me. It's very well written, thoroughly researched and if you like regency or period pieces along with a good mystery you'll more than likely like it. I suggest reading this excerpt before you purchase it and then decide -
Mel Starr was born and grew up in Kalamazoo, Michigan. After graduating with a MA in history from Western Michigan University in 1970, he taught history in Michigan public schools for thirty-nine years, thirty-five of those in Portage, MI, where he retired in 2003 as chairman of the social studies department of Portage Northern High School. Mel and his wife, Susan, have two daughters and seven grandchildren.
I am participating in a book tour set up by Kregel Publications. I was given a copy of Unhallowed Ground to read and review. No $ exchanged hands and I wasn't asked to write a positive review.
WIN a Valentine's Date Night - Flowers, Dinner & a Movie!
Posted: 23 Jan 2012 12:02 AM PST
Jan 24 - Feb 4th
GivingNSharing
has partnered with
Mom Blog Society
,
Mom Does Reviews
, and several other blogs to offer our readers a chance to win a special Valentine's date night. One lucky reader will win:
Dinner at Applebees
The Notebook Movie
Flower Delivery
Enter below. Good Luck!
My Other Giveaways you might be interested in:
a Rafflecopter giveaway
Posted: 22 Jan 2012 08:21 PM PST
Have you found the perfect calendar yet? I usually wait until now to find a calendar mostly because I refuse to pay $15 to $20 (or more for my daytimer) for a calendar. I've found just the tool. I can print out what I need, when I need it and don't end up having scads of extra papers, sections and categories I'll never use. (Anyone need a mileage planner?)
The Printable Planner for Moms is unique because
you only print the forms that benefit YOU!
With The Printable Planner for Moms yearly membership you receive:
* Weekly Planner Pages
* Monthly Calendar Planning Pages
* Address Book
* Dr Appointment Planner
* Bible Study Planner
* At a Glance Special Dates by Month
* Christmas Card List
* Password List
* Menu Planner with Grocery Lists
* and more added as the year goes on.....
Is there something on the list you don't see (
full list here
)? As a member you can request a list or form for what you need!
As a member of The Printable Planner for Moms you will receive all of this for just $4.99 per year!
Download what you want, when you want, and more for just one low membership price per year.
You may cancel at anytime!
One of YOU may receive a Lifetime Membership to The Printable Planner for Moms! Cool Huh?

Don't want to enter? Pls Tweet:
#WIN a 2012 membership to The Printable Planner for #Moms, 1/31, US @hbixler03 Pls RT @familyliteracy #organization
Hasbro's Annual Fun and Game Event going on now!
Posted: 19 Jan 2012 01:00 PM PST
Are you looking for great savings and amazing daily deals on some of your favorite Hasbro toys and games, then check out Hasbro's Annual Fun and Game Event going on now! You (U.S. only) can register today at
www.hasbro.com/fun
to print over $125 in coupons (quantities are limited) and get access to incredible daily deals. All daily deals include free shipping!
Kids, ages 6 - 13
, can also get in on the action by playing games for a chance to win hourly prizes from their favorite brands, such as My Little Pony, FurReal Friends, Littlest Pet Shop, Beyblade, Nerf, Transformers, Connect 4, Bop It! and Simon Flash.
The Blender Bottle & the 101 Quick & Easy Recipes
Posted: 17 Jan 2012 09:51 AM PST
I recently received the Blender Bottle and a copy of the 101 Quick & Easy Blender Bottle Recipes cookbook to review here on GivingNSharing and have had some very tasty dinners to enjoy. The Blender Bottle is the #1 best-selling portable mixer - great for making up salad dressings, shakes, BBQ sauce, omelets, pancake mixes and more!
Usually when you think of a blender bottle you think of protein shakes or even fruit shakes for the kids. The Blender Bottle is perfect for that! Just grab your bottle when you leave for the office or to run out on errands. Put your mixings in a baggie in your purse or briefcase or even in the bottle itself and you can have a shake where ever you are or when ever you need a pick-me-up.
I like to add a cup of yogurt and fruit juice to mine - you can also use the above image (from the Blender Bottle's website) for other ideas of things to add in. Have you tried the ground oatmeal? That would be a great way to add some fiber to your shake!
Here's how the Blender Bottle works:
Take the bottle, throw in the patented BlenderBall wire whisk and then add your ingredients. The Blenderball mixes it all up - no gritty powdery balls to chase with a fork - it whips the ingredients into a smooth delicious drink every time. And yes! it even gets the powder that usually gets stuck at the bottom & won't mix in no matter what you do!
I also received a copy of their cookbook:
101 Quick and Easy BlenderBottle Recipes
. There are recipes for Tangy Meatball Bites, Macadamia Nut French Toast, Asian Salmon, Michael's Spinach Quiche, Buttermilk Ranch Dressing, and so much more! I made up the pancake mix and also the BBQ Beef Sauce (loved the sauce!). I used the BBQ Beef Sauce on chicken and it was a BIG hit!
Barbecue Beef
Tasty, tangy, with just the right amount of smokey flavor. Makes great BBQ sandwiches as well! Note:
(I didn't use the smoke flavoring)
Ingredients


1 ½ c ketchup
¼ c packed brown sugar
¼ c red wine vinegar
2 T prepared Dijon-style mustard
3 T Worcestershire sauce
1 t liquid smoke flavoring
½ t salt
¼ t ground black pepper
¼ t garlic powder
1 (2.5-4 lb) boneless chuck roast
Instructions


In the order listed, place ingredients (except roast) into BlenderBottle and mix until smooth. Place roast in a slow cooker and pour barbeque sauce over it. Cover and cook on low for 8-10 hours. Remove roast from slow cooker, shred with a fork (remove any fat), and return to slow cooker. Stir meat to evenly coat with sauce. Continue cooking approximately 1 hour. Serve over rice, potatoes, or in sandwich buns.
Nutritional Information
(per serving: 636 cal., 40.8 g total fat (16 g sat. fat), 168 mg chol., 868 mg sodium, 17.3 g carbo., 15.9 g sugars, 47.6 g protein) (This recipe came from the website)
Buy It:
You can purchase the Blender Bottle in 2 sizes - a
20 oz mini
($8.49) and a
28 oz Classic
($8.99) bottle. There is also a
Sport Mixer
($14.99) which I think would be great for those out on a bike ride or a long walk. All include the patented stainless-steel whisk ball. The
cookbook
is available for $12.99 and there also are smart, trendy and stylish insulated
slings
($7.99) that make carrying them fun and an added plus is that they don't sweat and keep your drinks nice & cold.
Win It:
Blender Bottle is offering a set of the Classic Blender Bottle and a copy of the Cookbook to one lucky GivingNSharing reader! Is it going to be you?
Not sure how to enter using this giveaway gadget?
Read this article for the details.
I'd hate to have to draw another winner because you didn't enter correctly. Thanks!
a Rafflecopter giveaway
You are subscribed to email updates from GivingNSharing
To stop receiving these emails, you may unsubscribe now.
Email delivery powered by Google
Google Inc., 20 West Kinzie, Chicago IL USA 60610